THE BEST EVENT MANAGEMENT TIPS FOR BEGINNERS
TAKE A STEP BACK AND THINK BIG PICTURE
While some degree of micromanagement is warranted, an effective event planner needs to be able to take a step back and think about the big picture of their event. Your primary responsibility as an event planner is to meet expectations. How well do all the pieces of your event fit together to accomplish that? Consider the type of experience you want to deliver to each of your attendees and what value they want from your conference to improve it.
COMMUNICATE
Fostering open lines of communication with your staff, attendees, and sponsors are incredibly valuable. For one, if you have a clear understanding of your staff's, attendees', and sponsors' expectations, it is much easier to meet them. Additionally, healthy communication highlights issues early on when they are often easiest to address.
PREPARE FOR BEST AND WORST-CASE SCENARIOS
You need to be prepared to run a successful event, whether it's according to your ideal plan or a backup. Making sure that your event meets core expectations even in a worst-case scenario is the only way to guarantee success. On the flipside, preparing your team to capitalize on a best-case scenario maximally, makes perfection possible.
DELEGATE TASKS RESPONSIBLY
Effectively delegating tasks is a critical part of effective leadership. Make sure that high-level event staff doesn't take on too much responsibility. Try to equitably distribute workload across a variety of high-level staff and other workers to ensure that no member of your team becomes overloaded.
EVENT MANAGEMENT TIPS FOR BEGINNERS
Now that you have a basic outline of what you need to do to plan a successful event, here are a few tips that will smooth the process.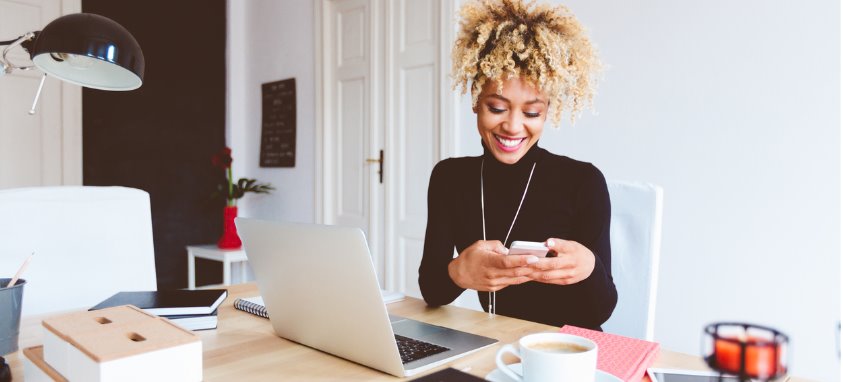 The Top Event Planning Tips to Keep You Organized, Efficient, and Valued
Learn the workings of other industries
While an event planner is not required to know the specific operational details of how other industries function, it is important to have an idea of the general workings which will make your  job much easier. For example, when calling other companies and vendors, be as specific as possible about your needs.  A good understanding of how to estimate the number of square footage needed for tables, tents, and other rentals always helps. Also, you should have some understanding of generator wattage, heating and air conditioning BTUs, and more! Knowing this will guarantee a higher probability of your event going off flawlessly.
Set clear expectations
"Set expectations with the client to ensure a successful outcome. We like to try to have ALL event details nailed down 30 days before the event, with no major changes or additions allowed two weeks prior to the event. This allows for excellent communication between us and all vendors to ensure that everything is planned and executed as best as it can be."
Implement a system to track client touch points
"I developed systems and processes within the enterprise edition of Salesforce. We run our business completely on this platform and have created a proprietary system which we enhance almost weekly.
Loop in your content team to generate buzz and excitement
"Work with your content team for owned media promotion of the event. Tap key company leaders to help develop content for the website, blogs, and social media channels. These can be testimonials on why to attend or thought leadership teasers of what speakers will share at the conference. Space out the distribution of content to promote the event for a couple of weeks to generate a buzz."
Strategize your media plan early
"Work closely with your public relations team to create an earned media plan. Identify key spokespeople who will be attending the event, structure their talking points, and reach out early to the conference organizers for a media list. Connecting early with attending media increases your chances of being included within full feature stories or roundups about the event."
Event Planning Tips…Even If You're Not An Event Planner
Get Out The Whiteboard
No matter the type of event you're planning, you need to map out a strategy. What's the goal of your event? Are you introducing a new product or service to customers? Running a demo for analysts or prospects?
Bring Up Budget
Once you have your goals outlined, you need to consider how much it will cost to accomplish those goals. Personally, I make a checklist of every single cost item I need to make an event happen. This can include signs, invitations, graphic treatments for the website, food, beverages, music, giveaways, etc. Think back to events you've attended and imagine all the little things that were involved. What do you absolutely need and what can you live without? Make up a checklist and start developing an overall price tag.
A Time and Place for Every Event
Are you hosting executives or managers? Is it a presentation or a mixer? Is this event part of your demand generation strategy or about brand awareness?
Iteration of an Invite
The invitation to your event is one of the most important aspects of the entire planning process. You don't want to send out the first invite too early or too late. Three weeks out is a good rule to live by. But if you want to get on executives' calendars, you might want to send it out even earlier. A more detailed, elaborate invite for a dinner event is appropriate, but you may want to be more simple and straight to the point if you're presenting a demo. Include directions that include access to public transportation. Make it easy to be an attendee.
Walk a Mile
Visit the venue the day before your event. Envision how you want attendees to experience the event. What signs need to be in place to avoid confusion? Where should you station staff? Basically, you want to understand what your guests will see from the time they walk into the venue to the registration table to the actual event. Feel matters. And the only way to anticipate how your event will feel is to walk a mile in your guests' shoes.
The Ultimate Guide on How to Start Your Event Planning Business
Establish your expertise
If you want people to trust you with their events, you need to demonstrate you know what you're doing.
Build an effective business plan
A business plan essentially establishes what your business goals and strategies will be moving forward.
Secure startup capital
It only takes about $2,000 to $5,000 to get your business off the ground. Beyond that, there will be recurring costs that you need to factor in to your budget, since you won't be profitable right away.
Invest in the software you need to effectively run your business
There's an overwhelming number of software types you can use for your business. Some of them you'll find helpful right away, and some of them you'll find helpful further down the line.
Figure out what you need to legally operate your event planning business
Putting in the effort now to make sure that your event planning business is above board and protected means a lot less paperwork (and a lot less in terms of potential legal fees) later down the line.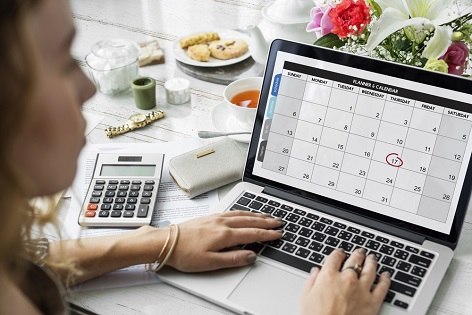 Creative Ways Event Planners Can Find New Clients
Offer Experiences
People want more than a traditional event. They want experiences and a story they can share with friends and family (mostly via social media). Can you offer experiences as part of your events? Think about combining your events with classes, paint nights, demonstrations, special food or cocktail tastings, or fitness activities. Take a look at popular trends such as beer yoga, cooking classes, and escape rooms, and see what would fit best with your ideal clients.
Demonstrate Expertise
There's a reason people hire you to run their events: You are an expert at what you do. Show off your expertise by creating a blog, or using email or social media to share tips, advice and your perspective on news or trends in the industry. It's OK to give away a few of your secrets, because prospective clients will appreciate the information and they'll begin to recognize you as an expert. Also, search engines will find the information you're sharing online, and index it. When people search for someone who is an expert on the topics you write about, your business is more likely to appear in that search.
Work with the Local Blogging Community
Speaking of blogs, consider about reaching out to the popular bloggers in your community to spread the word about what you do. Think about it: Bloggers that write about weddings, food, travel or what's happening in their town would be interested in your services and could introduce your business to their audiences. Do a search for bloggers in your area that write about those topics, and then hold a small event for them to show an example of what you offer in exchange for a mention on their blog and social media.
Partner with Nonprofits
Volunteering to help nonprofits with events is a win-win. You help people in need and show that you are invested in your community. And you'll meet a lot of people during the process of organizing the event and at the event itself.
Go Live
If you're using social media, you may have noticed that more businesses are taking advantage of new live-streaming tools. Because it works. Social media users watch live videos three times longer than prerecorded videos. They're also 1.7 times more likely to buy the product or services mentioned in the video. Use the livestreaming tools on Facebook, Instagram, Twitter, LinkedIn and YouTube to promote your business. You can show off what's happening before or during an event, have a Q&A session or offer helpful tips.