Steps on How to Become an Electrician
Electricians are in high demand. According to the Bureau of Labor Statistics, it's projected those job opportunities will grow 14% between 2014 and 2024. Moreover, professionals who are trained in solar power and other alternative power sources will face a higher demand.
Taking advantage of this job growth requires a lot of hands-on experience and training.
Research Duties
It's important to know what's required of you on the job. Electricians read blueprints to find the locations of outlets, panel boards, circuits, and other equipment. Afterward, you connect wires to transformers, switches and other components.
Electricians typically specialize in either construction to install systems, or in maintenance to upgrade existing systems.
Take High School Courses
There are courses in high school that can help you prepare for an electrician career. These include algebra, physics, chemistry, workshop, geometry, and mechanical drawing.
If you'd like to create your own business, taking courses in business, entrepreneurship and accounting will also be helpful. Extracurriculars such as joining a high school electronics club, or volunteering for non-profit organizations would give you a leg up in your training.
Earn a Certificate or Associate's Degree
Certifications and associate's degree programs are offered by community colleges and technical schools. The content in these courses addresses electrical theory, drafting, wiring techniques and the national electrical code.
Certificate programs can be completed in a year or less, while associate's degrees can be earned in two years.
Complete Industry-Sponsored Apprenticeship
Apprenticeships fully round out your knowledge. They include blueprint reading, safety guidelines, mathematics, electrical theory, and fire alarm safety.
Electrician training takes approximately four years to finish with 144 hours of classroom lessons. It's required to have 2,000 hours of on-the-job training with an experienced electrician with tasks such as drilling holes, testing wires and installing conduit.
To find an industry-sponsored apprenticeship, it's recommended to consult the Office of Apprenticeships Sponsors website. Apprenticeships are also available through organizations such as:
The National Electric Contractors Association (NECA)
The International Brotherhood of Electrical Workers (IBEW)
Independent Electrical Contractors (IEC)
Obtain a License
Most states require electricians to have a license. In order to find out if it's necessary, you should contact your state's local building official.
In many instances, you need to pass exams on the National Electrical Code, along with common electrical knowledge and theory. Once licensed, you'll also need to continue to take continuing education courses. This enables you to stay up-to-date with National Electrical Code additions and amendments.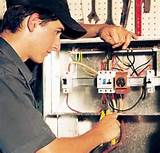 The Process
We've discussed the process on a few of our other posts, but it's worth repeating. Your goal is to become a fully-licensed journeyman electrician. That takes a lot of work, and you've got a couple of different options:​
You can become an electrician helper, which is an entry-level position. A helper basically does menial tasks: he or she digs ditches, retrieves tools and parts, and does a lot of the busywork on a site. It's an important position, but you will learn very little, and helpers are never promoted. You will, however, be getting paid, and more importantly, you'll be getting some experience, which you can use to go to school or get an electrician apprenticeship. The good news: you can start right away and if you make connections and show your employer you've got potential, a job as a helper can lead to an apprenticeship.
You can go to an electrician school, graduate, and become an electrician's assistant. The pay is better, and having a degree may help you get into an apprentice program. For more on schools, look at our "Find a School" tool. For more on apprentice programs, check out a few of the posts in the right sidebar—we've provided a lot of information on what apprenticeships are, why you'll need one, and how to get one. The good news: a diploma or certificate looks good to employers.
You can skip electrician school and apply for an apprenticeship through the International Brotherhood of Electrical Workers (IBEW) or Independent Electrical Contractors (IEC) or Association Building Contractors (ABC). You'll have to take an entrance exam and go through a few interviews. The test and the interviews can be challenging, so you want to be on your game. The good news: it takes a while to get started, but you'll "earn as you learn" and get paid as soon as you start the apprenticeship.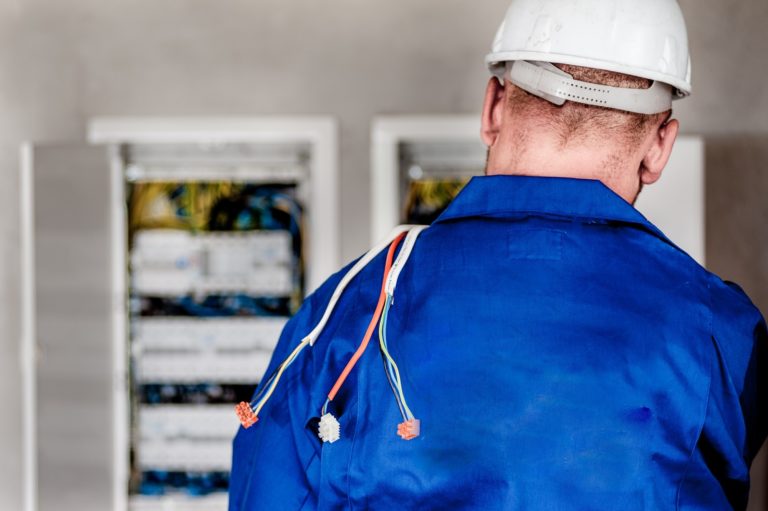 Electrician School Requirements
If you decide to go to an electrician school before your apprenticeship, you'll need to meet a few qualifications.
Every single school is different, but most require a high school diploma or GED… and that's it!
Remember, technically, you don't need to go to school to become an electrician. There are plenty of electricians who skip school entirely, and start an apprenticeship program. However, because it can be difficult to nab an internship, some people go to school to bulk up their resume, get some experience, and learn the math they'll need to know to pass the apprenticeship exam.
What Else Should I Know?​
So, those are the technical requirements that are legally based. What about some of the "unofficial" requirements you'll need to become an electrician? Let's take a look.
People Skills. There are a lot times you'll work alone as an electrician, but those times won't occur very often during your apprenticeship. There is a lot of interaction both between the apprentice and his/her instructor, and the apprentice and whatever crew he/she is working with. Very often, those crews can be huge, so having basic people skills is pretty important.
Physical Ability. We're not talking about brute strength—there are plenty of female electricians who don't weigh much and are excellent electricians—but you need to be able to be on your feet all day. It's a physical job, and a willingness to be in constant movement is necessary.
Problem Solving Skills. On every job you'll ever take, there will be problems that pop up. If you're an electrician for one day or for fifty years, you'll always be encountering problems. Can you look at problems as challenges that need to be solved, and get to the bottom of things? If you can do that, you'll be a VERY successful electrician.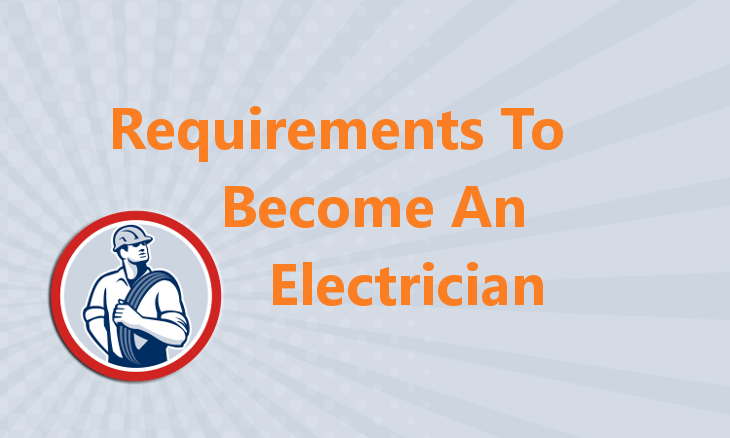 Understanding The Different Levels Of Electricians
Electricians are divided into three separate groups including Apprentice, Journeyman and the highly coveted Master Electrician. Let's look at each of these different levels and explain the difference between these highly skilled trades people.
Apprentice Electrician
An Apprentice electrician is an electrician just starting out. They work directly under the supervision of a Journeymen, and learn how to do very basic things including installing wiring, troubleshooting wiring problems, and installing entire electrical systems. They are able to work in industrial buildings, commercial buildings and also residential are
Journeyman Electrician
A Journeyman electrician works directly under a Master Electrician. This electrician is able to do everything and Apprentice electrician can do, but will make much more money per hour. They will have completed their apprenticeship and will be recognized by local, state and the national licensing body for the electrical trade.
Master Electrician
This is the highest level of electricians, requiring a minimum of seven years experience in this field. They must also pass an exam that will show that they have competency in this trade. They must learn the National Electrical Code, otherwise known as the NEC. These electricians are the highest paid in the industry, and will be in charge of all other electricians below them at job sites for which they are hired. Electricians can make a substantial amount of money every year, sometimes in excess of six figures depending upon the type of work that they do. It is a trade that will always have work available, regardless of where you live, and might be exactly what you're looking for if you are seeking to learn a trade that will provide you with long-term income for years to come.
Is Becoming an Electrician Worth It?
Thousands of electricians enjoy their trade and the challenge of solving electrical problems. Hourly rates for electricians are expected to rise because there is an increasing demand for electricians.
Becoming an electrician is well worth the 4-year apprenticeship. You can make a good living. In fact, electricians are the highest paid of the skilled trades, with plumbers a close second. (Plumbers may have a higher wage in some areas). Electricians enjoy varied work with little chance of boredom. There is plenty of room for advancement as well.