How to Clean Vacation Rentals
If you're not a "detail person," this gig probably isn't for you. You need to be thorough, detailed and have an impeccable eye for ambience.
Those of us who become giddy thinking about a perfectly folded linen or finely chilled bottle of wine to welcome a guest (read: "born host") will find this work enjoyable and rewarding. It's not the same as cleaning your own home. It's more of a mix between concierge and maid services.
But unlike hotel guests, who may leave a space in any shape they wish, guests who book through a rental site can be reviewed publicly by the owner on the site they used to book their stay. Because of this feature, you can usually expect to see a much cleaner and more orderly space.
You'll need to be able to do the basics well:
Clean and tidy the whole space
Lift or slide rugs and furniture into place
Wash and fold all linens, towels and blankets
Dust, vacuum, mop, scrub and sanitize all surfaces and floors
Clean and put away dishes
Take out the trash and recycling
The details are crucial.
Make the home cobweb and dust free — everywhere.If you think to clean the tops of doors, the wiring and cables behind the TV, or under books on a shelf, you're probably a good fit for this work.
Add concierge-like touches.From specially folded toilet paper to perfect bed service and a thoughtful welcome basket, guests have come to expect these details in vacation rentals.
Have a strict "No Hair Left Behind" policy.No guest wants to see a former guest's hair in the sink or tub!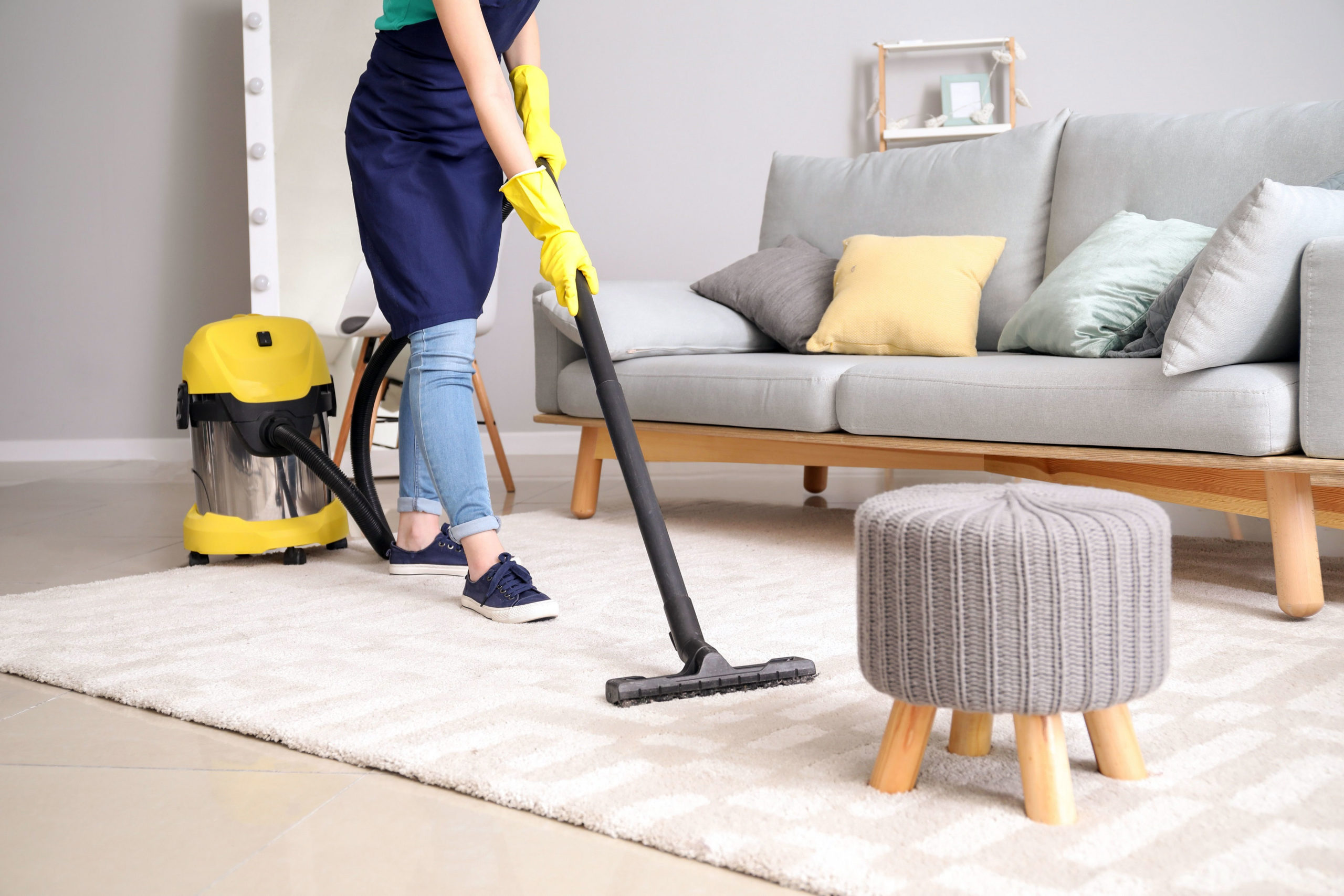 WHAT MAKES A VACATION RENTAL CLEANING DIFFERENT
A vacation rental cleaning goes above and beyond what you'd expect from a typical house cleaning. Your housekeeper needs to be ready to provide a higher level of service, and handle tasks like: test
Cleaning the linens that were used by previous guests
Sanitizing surfaces after previous guests check out
Checking that the next guest has sufficient quantities of toilet paper and cleaning products
Keeping an eye out for damage
Checking for missing items and taking pictures of any damage
Testing various items in the house to be sure they work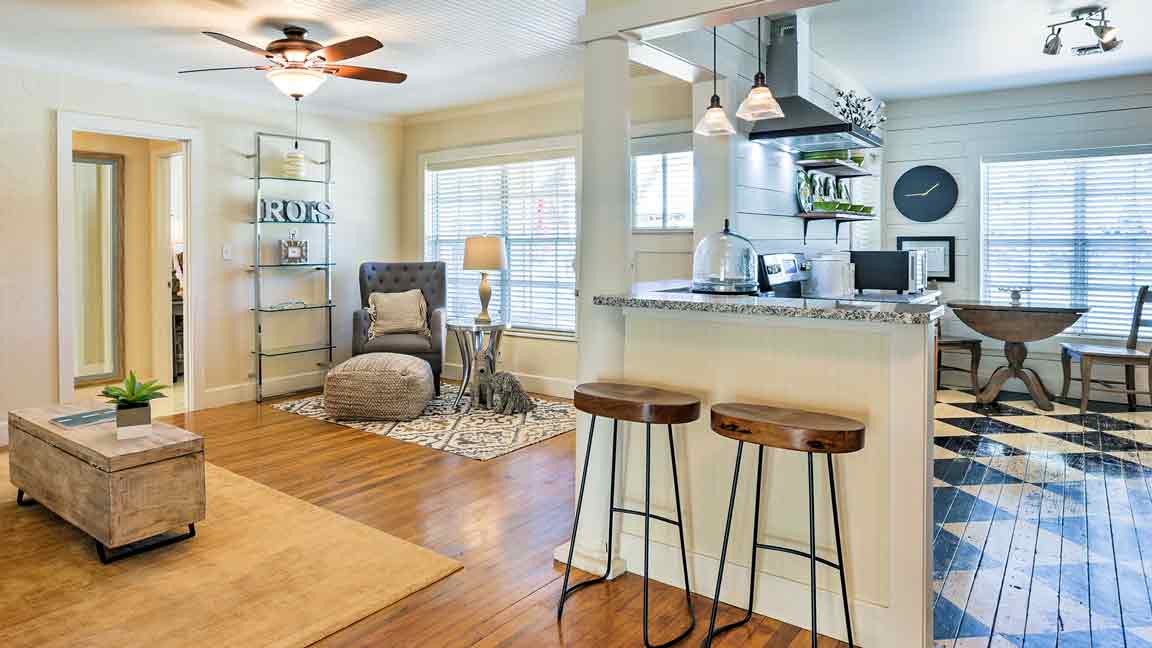 Tips For Cleaning Your Vacation Rental
Realize not all cleaners are created equal. Before she hires cleaners for her vacation properties, Cathy Bokman, owner of Beachcomber Vacation Rental Cottages in Colonial Beach, Virginia, asks her trusted staff for input. "They have been cleaning houses for 20 years, so they know each other," she said. "They know who will show up on time, do a good job, and work efficiently." Of course, you'll interview potential hires and check references, but peer input is often invaluable.
Realize even top cleaners aren't proficient at everything. That's one reason Bokman will assemble teams that include those who pay close attention to top cleaning (ceiling fans, light fixtures) and lower cleaning (under furniture, baseboards). Play to people's strengths.
Don't just rely on checklists. Yes, you'll want to set cleaning standards and walk through your property with those who will do the work. You'll also want to spot check work, especially with new cleaning teams. But one mistake some vacation homeowners make is to give cleaning staff checklists. Completed checklists don't mean everything was finished. They often mean cleaners did the work as they wanted and then just checked everything off by rote.
Keep things fresh. Of course, you'll air out the home. But long-time vacation property owner David Hillard, founder of Piddlin.com, has developed many tips and tricks for cleaning and making a home smell fresh. He recommends using baking soda to freshen cloth couches, chairs and other upholstered furniture, rugs and even the garbage disposal drain. "When you sprinkle it [on furniture and carpets], allow it to sit for at least 15 minutes and then vacuum it," he said. "Most people are not bothered by baking soda like they may be by strong perfumed cleaners." Also – avoid bleach. The smell is industrial and stray splashes may ruin rugs and other items, said Bokman.
Always watch for stray hair. "At the end of a cleaning session, do a final inspection of all surfaces and look for any missed spots or stray hairs," said Lauren Haynes of Star Domestic Cleaners. "A single stray hair at the wrong place can leave your guests with a bad impression of your rental." A good way to catch stray hairs is to use a lint roller or double-sided tape. "It just takes minutes to remove pet hair and can even pick up small food crumbs," added Hillard.
Discard all remaining food items left behind. Some vacationers leave condiments, spices, and other food items as a courtesy to guests. "I've found no one wants to use someone else's ketchup or other foods," said Bokman. "We clean out the refrigerator and cupboards and leave them fresh for the next guest."
Attention to Detail Matters In Easy-to-Miss Spots. "You will be surprised how often guests change the position of your furniture, even drawers," said Haynes. "Make sure to check under the furniture and deep inside all drawers for any leftover food, packaging, or other items." Other must-clean spots: Cupboard fronts in bathrooms and kitchens, shower screens, sinks, and mirrors. "Dust is always a problem so all-horizontal surfaces should be cleaned between guests," added Finch-Scally. "This includes indents in ornate doors, which quickly show a ridge of dust.  Make sure the rear of the door is cleaned at the same time as the front."
Prepare for trash disposal. If your trash is collected once a week – say on a Thursday – make sure you can dispose of trash at other times, too. That way if a guest checks out on a Friday, their trash won't be on your property until the following Thursday. Bokman has arranged for the property's handyman to dispose of trash on off days.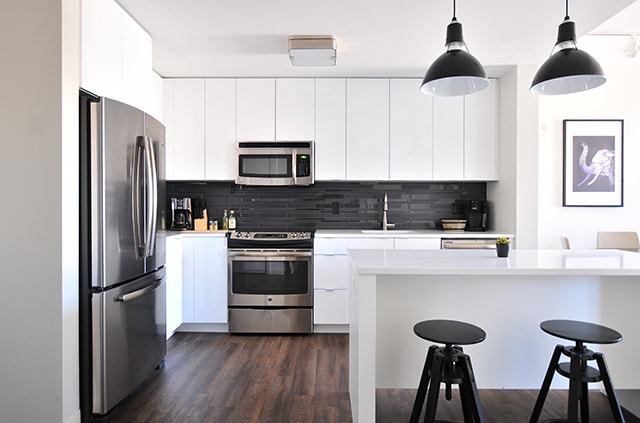 MAKE CLEANING GO BY UNNOTICED
Your objective is to make the guest neither notice nor think about the cleaning of your vacation rental. You don't want your guests to be unable to enjoy the impressive views or the stylish paintings you've chosen just because the carpets smell stale. Don't let them leave with a bad impression just because of that stain on the floor, or the fact you didn't de-grease the coffee pot.
Recent studies have concluded that cleaning (or indeed, a lack of cleanliness) are one of the principal reasons that lead guests to complain. In fact, they wouldn't hesitate to leave a bad review about your property on the internet if there are problems regarding cleanliness.
So what can you do in the case that you (or your cleaners) have left something dirty? If your guests notify you of any issue regarding cleaning or maintenance, act as quickly as possible to resolve it. If the guests don't tell you until they leave and you receive a negative review, breathe deeply and respond as calmly and best you can.
5 Things Good Guests Always Do
Arrive and leave on time.
Unlike a hotel, your vacation rental doesn't have a 24-hour concierge — just a host who's probably organizing their day around your check-in schedule. Be mindful of the listing's check-in and check-out times, and send your host a message if you're running late. If the place is booked after you leave, they'll need a few hours to clean before their next guests arrive.
Strip the bed and group dirty linens together.
It's a nice gesture to strip the bed before you go, and pile your dirty sheets and towels by the washing machine. However, it's not necessary to make the bed or fold any linens, since your host will throw them all in the wash anyway.
Load and run the dishwasher before you go.
Respect your host and their time by washing any dishes you've dirtied. It's also a good idea to wipe down counters and leave the kitchen as you found it.
Empty the fridge and take out the trash.
Don't leave any of your own stuff in the fridge, unless it's a thank-you gift like a bottle of wine (in which case, leave a note letting them know it's in there). It's also common courtesy to dump all of the trash into one garbage bag and, if possible, take it out when you leave. Different hosts have different rules about trash, and you can always check their guidelines or ask for details if you're not sure what to do.
Write a note to say thanks or leave a review.
It's a big deal to share your home with someone, so it's nice to let your host know you appreciated their hospitality. A handwritten note is great, but it's possibly even better to leave a positive review to help boost their business. And unless you have serious reasons for posting a negative review publicly (like a no-show host or a dangerous environment), use Airbnb's private messenger to inform your host of any minor details about the stay that bothered you (like a burner on the stove that wouldn't light).