Carpet
Learn About Carpet
Carpet continues to be the most popular flooring option in residential and commercial settings. Why is carpet so popular? For one thing, it offers comfort that is unmatched. Plus, most modern-day carpets offer premium stain and wear resistant technologies meaning they can stand up to everyday challenges in your home
Carpet, especially compared to other flooring options, is one of the most stylish options of flooring available because of its wide range. There are so many different colours, shades, and patterns from which to choose, so no design is considered off limits when you choose carpet. We even use a unique system to help you narrow down your carpet selection based on lifestyle and personal style preferences.
Types of Carpet
Purchasing a new carpet for your home is more than just about what colour you want. You need to take into consideration how you use the space daily to help you determine the type of carpet you will need in your home. Do you need a waterproof carpet that can handle spills and stains? Maybe you need a commercial carpet that will stand up to heavy foot traffic? At the same time, you need to balance performance with style, as your new carpet should fit perfectly into your overall design. You definitely want to make sure to choose a carpet that will look good and last long in your preferred setting.
Types of Carpet Fibres
Carpets piles are fibres that are twisted, and these fibres can come from synthetic or natural materials. Fibres play an important role in carpet and can influence design, durability, and stain resistance. Synthetic fibres include nylon, polyester, olefin, and triexta. Nylon is a popular carpet option because it is durable, long-lasting, and can be treated to be stain-resistant. We also offer carpets made with natural fibres, including wool. Wool is also naturally hypoallergenic, resistant to staining, and can also resist show from wear
Where Can Carpet Be Installed?
Carpets are a great choice to install in bedrooms, dens, or you can even install them in living rooms as well. Our stain, wear and fade resistant carpets can be installed in places around your home that experience a lot of traffic like stairs, hallways, and even children's playrooms and basements.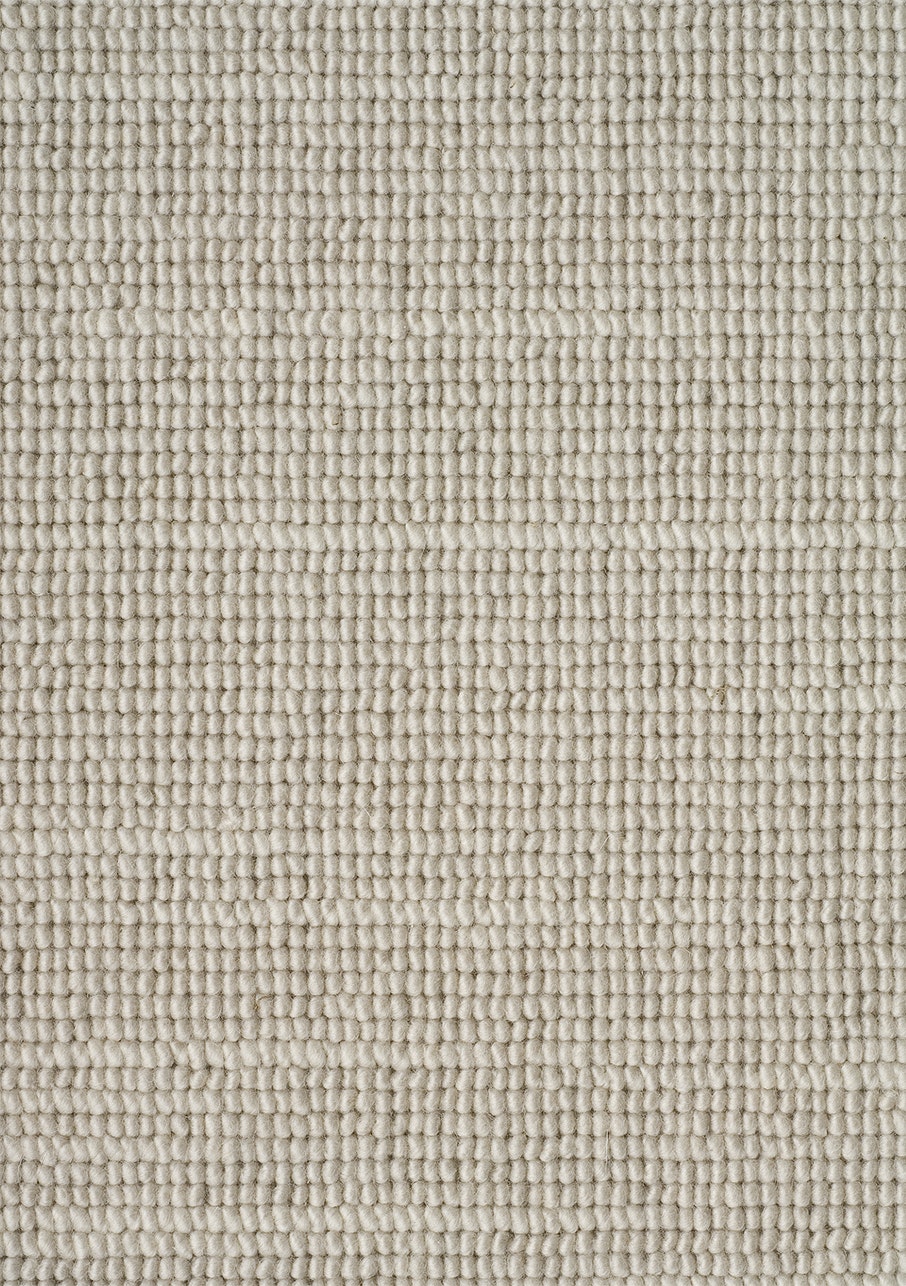 Carpet: Everything You Need To Know (From Types to Fibres to Price to Installation and Maintenance)
Are you planning on having carpet installed in your home or office? Carpets are a popular flooring option thanks to the feeling of warmth and coziness it gives to a room as well as how it feels to walk on.
There's a wide range of carpet designs and styles to choose from as well as various types of carpets in terms of the fibres they are made from. If carpet ideas is what you're looking for, this guide is for you.
In this guide, we'll reveal everything you need to know about carpet and flooring, perfect if you're considering new carpet. Find the best carpet, its benefits, to the different fibre types, to professional installation, and price per square metre you can expect when shopping around.
What's So Great About Carpet?
Carpet has been a popular flooring option for thousands of years (if you factor in that rugs were the first 'carpet' of choice in royal and noble palaces in ancient Rome and Constantinople). Modern carpet is popular due to it's visual appeal, affordability, as well as the warmth it gives to any room in a house or business premises.
Main Benefits of Carpet
1)  Comfort – Compared to hard surfaces such as ceramic tiles and hardwood, carpet is easier to walk on and feels more comfortable because its fibres have amazing flexibility that give better cushioning.
2)  Warmth and Insulation – The thickness and absorbent quality of carpets; regardless of its type of fibre, will keep your room better insulated and warmer.
3)  Better Acoustics – The fibres of a carpet can dampen noise inside a room because it has the ability to absorb sound.
4)  Safety – Carpets are soft and textured which means you won't slip and fall on them like you could on hardwood or tiles.
5)  Aesthetics – You can transform the look and feel of your room simply by changing the style and design of its carpets.
6)  Low Cost – With carpets, you don't need to treat and coat the floor as you would with hard surface materials. This lowers the cost of installation and maintenance compared to other flooring options. And hard wearing carpet can provide extra longevity meaning lower cost in the long run.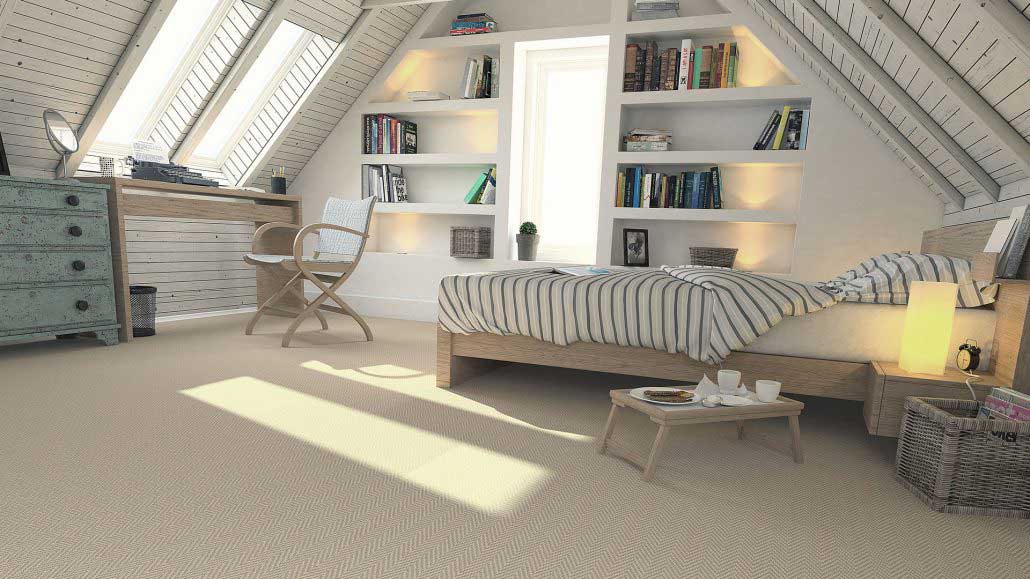 CARPET – BEFORE YOU BUY
Things to know before laying down money or carpet.
It just makes sense that, the more you know about something, the better able you are to make a smarter purchase decision. That goes in spades for buying carpet. Information about the construction of carpet is good, but knowledge about carpet specifics and characteristics, about its traits and subtle differences, can be invaluable.
It's a fact. Choosing the best carpet is really about knowing the right combination of characteristics, aesthetics, performance and budget to best meet the needs of your lifestyle.
For example, looped Berbers and high twist friezes perform wonderfully in high traffic areas in your home, but an elegant Saxony in the same area may show footprints. Isn't that good to know? We want you to know all of the important carpet facts and we've created this section specifically for that purpose.
UNDERSTAND THIS ABOUT SEAMS.
Carpet is available in 12', 15' and sometimes 13' widths. Unless the room to be carpeted is narrower than these widths, the carpet will be seamed. With looped or low-profile patterned carpet you may have visible or peaked seams. The degree of their visibility depends on texture, color, lighting and furniture placement.
A NOTE ON BACKING AND LOOPS.
Be aware that, as carpet bends over stairs, its backing may show depending on texture, color and density. Plus, you should know that looped carpet can snag, particularly at a seam or at a carpet transition. But never fear, in the Carpet Floor Care section we provide information on how to properly care for looped carpet.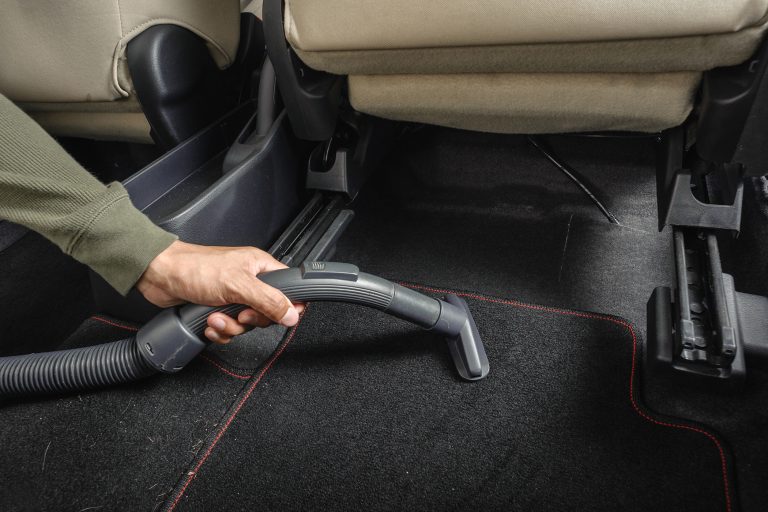 Why put carpets in cars, when they're so hard to clean?
"Carpet is unforgiving. Carpet holds on to crap and dirt and filth and carpet can get stained. It's just not something that deals well with the filthiness of the outside world."
"For the most part, we keep our shoes on in our cars, you're not luxuriating your toes in the thick pile of your carpet," he said.
"Vacuuming off a rubber mat is no big deal, like all kinds of stuff just goes up," Torchinsky said. "But carpet grabs … bits of leaves, and bark and bits of paper."
"It's just nobody's really had the guts to go through and make a mainstream passenger car with something other than carpet, at least not recently," said. "I feel like so much of what stops people from doing that are these ideas that rubber is not premium enough, like I don't know when we all decided we were royalty worthy of being coddled in every product we have, and everything that we encounter has to be the absolute best, but it doesn't always. Sometimes the best isn't the most luxurious; sometimes it's the thing that just does its job the best."
Imagine a sewing machine with thousands of needles all in a straight line, and each of those pulling a line of yarn. The needles punch through a base layer, then a row of knives cut the thread so you end up with thousands of bit of yarn sticking up vertically.
SIMPLE WAYS TO KEEP YOUR CARPETS CLEAN
Simple Ways to Keep Your Carpets Clean
Carpet is one of the biggest investments in your home. At an average cost of $4.50 per square foot, carpet replacement is an expense that most people want to avoid for as long as possible. Keeping your carpet clean and free from dirt, grime, stains, and dust will keep your carpet looking new longer and also increase its lifespan
Stop Dirt and Grime at the Door. The easiest way to keep your carpet and rugs cleaner longer is by keeping dirt and grime from getting on them in the first place. Be proactive, and utilize door mats. Use outdoor and indoor mats, which work together to reduce the amount of dirt tracked into your house. Encourage family and visitors to wipe their shoes before entering your home.
Ditch the Shoes. Want to go a step beyond the doormat? We suggest you stop wearing shoes in the house. A simple Google search shows all the gross stuff shoes track into your home and on to your carpet: bacteria, chemicals, dirt… even fecal matter! Ew! Your carpet and rugs act like a magnet, collecting everything you track in and transferring it all to your floor. And let's not overlook the wear and tear shoes cause to your carpet and floors. Shoes can literally grind in dirt, damaging carpet fibers and resulting in matting. Don't be afraid to put a sign up for visitors to remind them "no shoes allowed." It's your carpet, and you have the right to protect it!
Change or Clean Your Air Filters. The more dust and particles removed by your air filter, the fewer will fall on your carpet (and tables, chairs, bed, etc). Did you know a dirty air filter causes your HVAC system to work extra hard and use more energy? That's no good for your furnace or your wallet. It's recommended you change your air filters every 90 days; and if you have dog or cat in the home, change them every 60 days.
Vacuum Regularly. This seems like a no-brainer, but something as simple as vacuuming is the easiest and most effective way to keep your carpet and rugs clean. Vacuuming has a significant impact on the cleanliness of your home, the air you breathe, and the life of your carpet and rugs. Aim to vacuum once a week and increase the frequency inhigh-traffic or pet areas. And don't forget to check your vacuum bag or filter regularly. If the bag is too full, the vacuum loses suction.
Treat Stains as Quickly as Possible. The longer a stain sets in, the harder it is to remove. Always blot the stain – never rub! – using a white paper towel or cloth. Beware of using a cloth with color, otherwise you risk transferring dye and creating a bigger problem. Rug Doctor offers various spot and stain sprays that remove stains and odors at the source. Rug Doctor Pet Stain Remover is scientifically engineered to eat away biological pet stains (blood, urine, sweat, etc.), and it discourages remarking
Give your Carpets a Professional-Grade Deep Cleaning at Least Once Every Year. Although vacuuming is important, it only removes dirt from the surface of your carpet. A professional-level clean gets deep below the carpet fibers, pulling out all the gross stuff you can't see like dust mites, pet dander, pollen and allergens