How To Estimate Interior Commercial Paint Jobs
A new paint job is usually a top priority when a company needs to upgrade their interior space. Painting is a cost-effective way to transform the look and feel of a commercial space without investing a large amount of money in a decor overhaul. However, it's important to shop around for quality paint services. Here's how to estimate interior commercial paint jobs to help save overall while still getting a quality finished product.
Pricing a paint job can be tricky because you need to keep business owners happy, but you also need to ensure that you're covering expenses incurred and you're making enough profit to keep your business in good standing.
Pricing an Interior Commercial Paint Job
There are two methods of pricing commercial paint jobs: guesstimating and measuring. We'll look at each of these methods and what factors are involved.
In general, your pricing will always need to take the following 4 elements into account:
Labor
Materials
Overheads
Profit
Methods of Pricing – Guesstimating
Guesstimation is a good method for pricing small commercial painting projects. But medium to large size projects should always be measured to give you a more accurate estimate.
How Do You Use Guesstimating?
You use your experience and knowledge to estimate how many days it's going to take to complete the project and what materials are required.
Here's the 4 step process for how to estimate interior commercial painting by guesstimate.
Calculate the number of days
With an existing building, you can visit the site to evaluate the work involved. You can do the same with a new build, as well. If not, the only way is to look at contract drawings.
Multiply this by your daily painter charge
Second, the daily painter charge is usually made up of three elements:
Primary labor costs – how much you charge per hour
Company overhead and profit margin – add 30 – 35% to cover your company's indirect overheads and profit. (Use the lower percentage rate if you want to keep your price competitive and secure the project)
Project direct overheads – these vary from project to project and cover things like gas, parking, tools, etc.
Calculate your paint costs – you can either:
Add a percentage onto the 'number of days' x 'daily painter charge' value – 15% for cheaper materials or 30-50% for high spec materials, OR
Estimate the amount of paint you'll need and multiply by the purchase cost.
This will give you the total price.
Fourth, as mentioned, guesstimating is fine for small commercial projects, but not advised for medium-to-large size commercial painting contracts, complex projects or projects with non-standard specifications.
Be aware that the bigger the project the more complex. Complex projects might also have things like non-standard wall heights, or the business may want to use expensive paints.
If you guesstimate you could be seriously off in your calculations, either far too high or far too low.
Methods of Pricing – Measuring
Measuring is the only method you should use for pricing medium to large commercial painting projects. You can calculate the amount of paint needed and the cost of labor once you know the size of the area.
Here's the 5 step process for how to estimate interior commercial painting by measuring.
Step 1 – Calculate the size of the area
Multiply the height by the length of each wall. Then, add the figures together to get the total square footage. From this, subtract the total square footage of windows and doors to get the total square footage to be painted.
Step 2 – Determine the  amount of paint required
In general, one gallon of paint covers about 400 square feet of smooth surface and 300 square feet of a textured surface. Divide the total square footage by either 400 or 300 to get the total number of gallons of paint required. If two coats of paint are needed you'll need to double the amount of paint required.
Step 3 – Calculate the total cost for materials
Premium-quality paint typically costs between around $35 – $50 per gallon. While you will save money by using cheaper paint, it won't have the finish or durability of a premium-quality paint. Multiply the total gallons of paint by the cost per gallon to get the total price for the paint.
You may also want to add on the cost of brushes, rollers, paint trays, and drop cloths to your quote to get the total cost for materials.
Step 4 – Calculate labor cost
Determine how many hours a painter will need for the job to calculate the labor costs. In general, a painter covers approximately 150 – 200 square feet an hour. You should include prep tasks such as:
Washing
Scraping
Caulking
Treating problem areas, and
Applying primer.
You should also need to factor in extra hours for things like:
The intricacy of trim details
Repairs to walls
Smoothing textured walls
Safety tasks
Multiply the number of hours for the job by the hourly painter rate (the hourly painter rate includes primary labor, overheads, direct expenses, and profit margin, etc.) to get the total amount of labor costs.
Step 5 – Calculating the final estimate
Add the costs for materials and labor together to get the final estimate for an interior commercial painting project.

Commercial Painting: More than Just Pretty Walls
If you are a commercial property owner, investor, or manager, you tend to have a lot on your plate when it comes to maintenance. Certainly, you want your building or complex to look its best, but at the same time, it is essential to keep in mind the bottom line. Functionality and productivity are just as important as appearance, sometimes more so. In addition, any refurbishing needs to be done with minimal disruption to your business or tenants.
A good commercial painting contractor will help you achieve your goals. Beyond a fresh new appearance and an appealing color scheme, experienced commercial painters can provide a whole range of related services, together with the smallest possible amount of down time and inconvenience. Find out more.
Image
Whether you aim to convey a particular image or establish a distinctive brand, you want your office, mall, plant, school, religious institution, or other commercial property to look welcoming to visitors. With a neat, attractive physical appearance, you will create a good first impression and foster a sense of confidence. A painting firm which is experienced in commercial work will be qualified to give advice on current color trends in your field (for instance, the hotel industry) and how to use color to create an appropriate mood — soothing blue for a spa, energetic yellow in a factory, or lively red in a restaurant are a few examples. They'll use digital color imaging to give you a clear idea of how different hues would look in your setting.
Type of Paint 
Find a contractor who uses high quality paint, for a good-looking, hardwearing job. Well chosen and applied, commercial paint ought to be able to stand up to five years of heavy use. Your painter should be equipped to advise you about important topics like the best products for various surfaces (including wood, drywall, concrete, metals, and others), wall and floor solutions for high-traffic areas, and exterior sealants that will increase resistance to severe weather conditions like heavy storms or harsh sunlight. For interiors, low-odor paint will allow redecoration to take place with minimal disturbance to employees and clients, while anti-mold paint and products with low or, even better, no VOCs will safeguard their health.
Preparation
A good commercial paint job begins with proper preparation. Look for a professional painting contractor who will perform a thorough cleanup of the surfaces to be treated, including pressure washing of the exterior, and take care of existing problems such as chipping or peeling paint, water damage, mold, graffiti, rust, damage to the substrate, or concrete spalling. Inside the building, other types of repair may be necessary — repair or replacement of drywall; patching of nail holes, cracks, dents, and gouges; and retexturing of acoustical ceilings.
Customer Service
Discuss with commercial painters how they will proceed with their work while causing the least interruption to normal business or inconvenience to your clients and employees. An especially service-oriented contractor may offer you flexible scheduling — that is, working during your off-hours or slow season so that your business can continue to function relatively normally. Consider, also, the safety measures they plan to put in place to protect occupants of the building as well as its equipment and furnishings.
Quality Control
Competitive pricing is important in terms of keeping your project within budget. Beyond the dollar cost of commercial painting, look for detailed written specifications regarding materials, colors, and projected time frame. Reliable contractors will perform regular inspections during the course of the work and upon completion, issuing detailed progress reports which you can present to your colleagues or investors. In addition, they will guarantee both materials and labor in writing.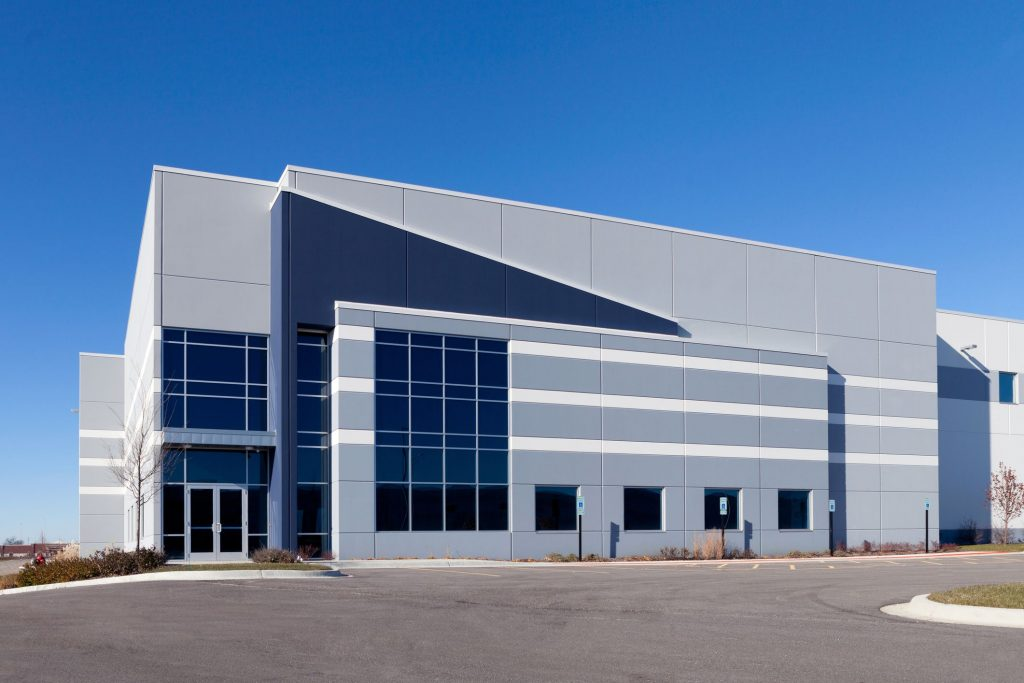 TOP 5 THINGS TO CONSIDER BEFORE HIRING A COMMERCIAL PAINTING COMPANY
Commercial painting is so much more than just adding a little color to the walls, it's a statement about how well you take care of your business or organization and your clients or patrons. Hiring the right team of professionals as your commercial painting company is the only way you'll get a satisfactory paint job that lasts and best portrays how you feel about your business on its exterior. However, the process of finding the right team can be more complicated than it seems. Here are a few things to consider before you make your final decision.
QUALITY COMMERCIAL PAINTING SERVICES
No matter what you need commercial painting services for, there's no use getting it done if it's not done right. You're looking for a company who has consistently shown they can deliver on their promises, and who has the reviews and the reputation to back up their claims. Each industrial space comes with its own set of complications and obstacles, and workers are often forced to make a lot of snap decisions when they're on the job.
Look for a team that has experience with a variety of commercial spaces, especially if you're requesting an unconventional project. For example, if you need a huge warehouse painted with high ceilings and plenty of electrical wiring, you'll need a team who has both the tools and skills to get it all done in record time. A quality paint job is one that won't need to be redone just a few years later.
RESOURCES OF THE COMMERCIAL PAINTING CONTRACTORS
You don't have an unlimited amount of time or money to put into painting a commercial space. The right commercial painting contractors will be constantly evaluating your resources to see where they can eliminate waste. There are plenty of contractors out there who are willing to low-ball the price, but who will also cut corners when it comes to their work. They may use old-fashioned technology that pushes your timeline back by days or even weeks, or they may even recommend costly and unnecessary renovations for your space.
The best way to approach finding commercial painting services is to find a company that values their assets as much as you value yours. They should be willing to answer your questions at every stage of the way so there's no confusion about what's being done and why. They should be looking at your budget and your long-term goals to see if there are any improvements they can make without sacrificing your limited resources.
COMMERCIAL PAINTING JOBSITE SAFETY
Regardless of a contractor's experience and skills, accidents can and will happen. However, you still need to look for a contractor that puts a heavy emphasis on safety. All employees should be familiar with OSHA standards and should know what to do in small, high, or dangerous spaces. Workers should understand how to work with lead and how to prevent falls. They should know and be able to follow all compliance rules for emergencies.
The wrong painters can severely increase your liability. While it's up to the workers to maintain their own safety, an unprofessional company may try to blame accidents or injuries on the owner of the space. One good way to get a sense of a company's commitment to detail is to ask them for a safety plan based on your particular site and project. This way, you'll be able to tell just how much forethought and planning goes into each decision.
ENVIRONMENTALLY AWARE COMMERCIAL PAINTING COMPANY
The wrong materials on a project are not only unhealthy for workers, they can also be downright dangerous to the environment. Some painters have been known to cut corners, buying materials that are cheaper in the short-term but irresponsible in the long-term. Green buildings are not only smart for the future of the planet, they're also excellent for decreasing danger in a space.
Paints that use volatile organic chemicals have been known to affect the air quality of a commercial space, which can make the area unwelcoming to workers and clients or customers alike. The EPA has said that these chemicals may even increase your likelihood of getting cancer. Years after the paint has dried, these chemicals may still be active in the air. A commercial painting company should be doing everything possible to promote safety for everyone.
REPUTATION OF THE COMMERCIAL PAINTING COMPANY
Theft, damage, and shoddy workmanship are just a few things that you have to worry about when it comes to commercial painting services. While you don't need a company who's all brag and no substance, there are plenty of ways that you can find out how a company has handled themselves in the face of adversity. From independent review sites to local news articles to trade publications, check into as many sources as possible to get an accurate representation of what it will be like to work with the company.
Choose a company who's willing to discuss their successes as well as their failures with you. No company is immune from making a mistake, but not all companies are secure enough in their work to step up to the plate about it. When you're doing your research, don't be afraid to ask the tough questions. if you can't get a direct answer, it's probably a sign to look elsewhere.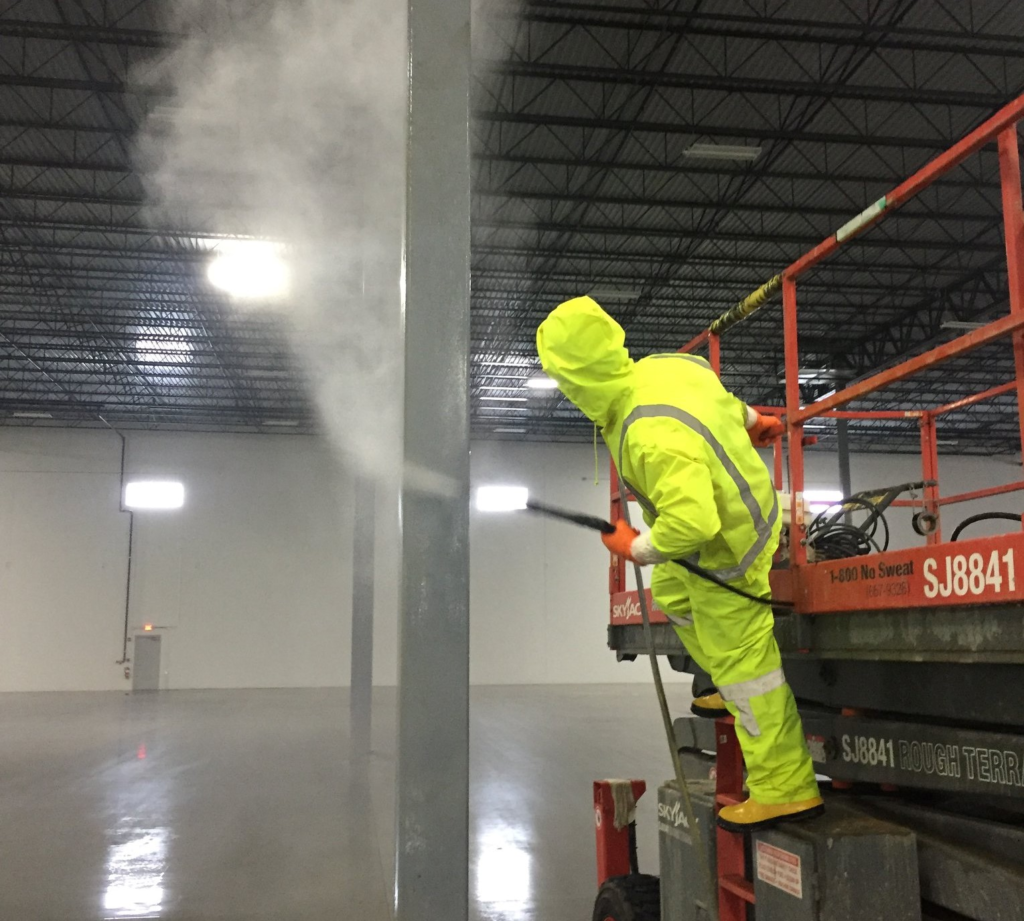 How to Maintain Your Commercial Interior Painting Project
One of the easiest ways to ensure that your paint maintenance is hassle-free is to make sure it is done correctly in the first place. When your commercial building is being painted, make sure you work with a reputable painting contractor. They will ensure your space is prepped, primed, and painted properly, and they will use high-quality paints that are made to be long-lasting.
Pick the Right Type of Paint
A painting contractor will also help you decide which paints you want for your specific commercial building. If you are in a warehouse, you likely don't want a flat paint that is hard to clean. In an office, you don't want to use a super-high gloss paint created for heavily used commercial spaces. Choosing the right type of paint for the purpose of your building, coupled with using an excellent brand will make maintaining your building' interior walls easier.
Allowing dust to accumulate on your walls can cause the paint to fade or peel faster. Dusting your walls regularly keeps buildup from happening, which will help extend the lifespan of your building's paint. Using a microfiber cloth or a vacuum with a soft brush attachment is an easy way to remove dust or light dirt from your walls.
Clean your Walls with a Cleaning Solution
Cleaning your walls is another important part of paint maintenance. Make sure you test your cleaning solutions on a small spot of your wall first so that you do not damage your paint. Once you are sure that the cleaning product won't strip the paint away, use a soft sponge to clean your entire wall space. You may want to repeat this process a couple of times in especially high-traffic areas, such as office hallways or bathrooms.
Clean your Interior or Exterior by Pressure Washing or Air Blasting
Many professional painters offer a kind of cleaning service for your painted and stained surfaces, known as pressure washing, power washing, and most recently soft washing. While it's not practical to pressure wash the interior of your office building (too many computers, papers, and wood surfaces), we can power wash the interior of your factory or warehouse. We can also power wash the exterior of almost any building, floor surface that is not carpet, and stained spaces, such as decking.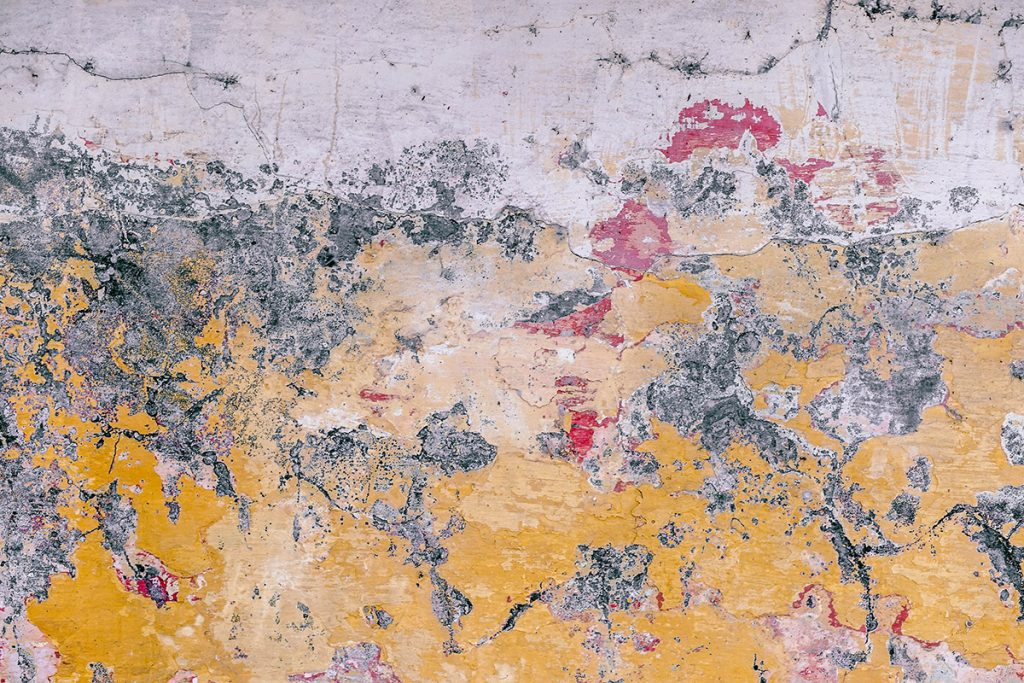 What is Commercial Painting?
Learning commercial painting and why it is important can help you choose the right painting contractors. It is different than residential painting because commercial is a business to business painting solution.
We have been painting for businesses for a very long time. Our services stretch Nationwide and we have amazing customer reviews.
First of all, commercial painting is for businesses. A business usually owns a commercial property, and commercial painters like us would be the right choice because that's what we specialize in.
Second, many commercial spaces are tricky to paint. This makes it very important to have seasoned pros that know how to maneuver around to make every little spot look super professional.