How to Get Rid of Black Mold Naturally
Black mold can be dangerous to your health, mainly causing respiratory issues. But in severe cases and for people with pre-existing health conditions, black mold can lead to pneumonia. When you suspect a mold invasion, you might want to invest in a mold testing kit to see what type of mold spores you're working with, and call in an expert to help with removal. But in the short-term, here are some natural home remedies (made with things you likely already have on-hand) that will help eradicate mold.
The Tea Tree Oil Solution
Tea tree oil is often used to keep spiders away, but it's also one of the safer options for getting rid of black mold. It's a natural fungicide that can work as a cleaning product, and it has the strength to prevent mold spores from coming back.
Grapefruit Seed Extract
Grapefruit seed extract is great to have on hand for various healthcare remedies and also cleaning solutions and potions. What makes it good at battling black mold? Its main compounds are polyphenols, known as limonoids, and naringenin, which help when killing bacteria in laundry, cleaning carpet spills (that could lead to mold growth!), and for disinfecting and sterilizing spaces. When the extract is used to fight black mold, the acids continue penetrating growth and prevent mold spores from returning.
Lemon Juice
Although this might not be the strongest weapon against black mold, it's probably something you have in the kitchen. It's also totally natural, and who doesn't like the smell of freshly squeezed lemons? It will definitely smell better than the mildew/mold growing in your shower—but then again, what doesn't?
Baking Soda
Baking soda is one of the greats. It's a safe substance to have around your kids and pets, and it's also effective at preventing mold and absorbing mildew odors.
Vinegar
White distilled vinegar is an affordable, natural solution to removing black mold. Its antibacterial acidic characteristics are exactly what you need to get the job done. Pour the undiluted vinegar into a spray bottle to apply to the area, or just go for it and pour that vinegar right onto the mold stains. Use a disposable towel and wipe away the mold from the area. If that doesn't work, grab an old toothbrush and go to town on the problem zone. Allow time for this to dry, and then use a damp towel to wipe the area clean one more time.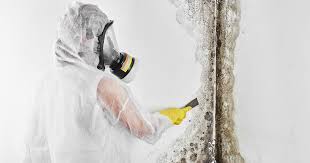 Easy Ways to Control Your Mold Allergy
The difficulty in finding and identifying mold makes minimizing your exposure to mold spores tricky. But it is important: by minimizing your exposure, you can significantly diminish your symptoms. In fact, many people find that they can reduce or even eliminate their reliance on medication by taking the following steps to remove the mold from their home. The steps are listed below in approximate order of importance. The first two are the easiest and cheapest and are worth trying first.
Use a mold remover to kill visible mold. While mold can occasionally be hard to find, it is often visible to the naked eye. If you can see it, you can get rid of it. A mold removing spray cleaner will easily eliminate the mold.
Follow up with a mold preventer to assure mold does not grow back. Anywhere that mold grew once is probably a place that is conducive to mold growth. After using a mold remover, immediately follow up with a mold preventer to make sure the area stays mold free. Check it periodically, and reapply the mold preventer every once in a while.
Run a HEPA air purifier to capture mold spores that have become airborne. Sometimes it is just not possible to find and eliminate all of the mold in a house with a mold remover. If you have removed all visible mold and your allergies remain bothersome, a HEPA air purifier can be an effective solution. Place the air purifier in the room or rooms where you believe the mold is growing. It will capture 99.9% of all the airborne mold which passes through its filters, both improving the air quality in that room and preventing the mold spores from circulating throughout the rest of the home.
Use a dehumidifier to keep the relative indoor humidity below 50%. Dehumidifiers make an environment inhospitable for mold growth. Mold thrives in moist, humid areas. Eliminating excess moisture can solve a mold problem. If you think you know which room is the source of the mold problem, place the dehumidifier in that room. If you are not sure where the mold is coming from, you can use a whole house humidifier which will link to your central air system.
Install a quality disposable filter in your central air system. A good disposable filter is an effective back-up to an air purifier. It is also the best line of defense against mold spores which enter the home from the outside. Airborne mold spores will eventually circulate through the central air system and can be captured using a highly efficient disposable filter. Because all central air systems require a disposable filter, it makes sense to choose one that is effective at capturing mold spores and other allergens.
Use a filter on your window screens and window air conditioner. Mold can enter the home through open windows. If you cannot identify any likely source of indoor mold, you may be having a reaction to outdoor mold which has entered your home through open windows. To combat the entry of outdoor mold, you can use a filter that captures mold spores so they will not enter through an open window. Also, people who use a window air conditioner can use a filter specially designed to prevent the air conditioner from sucking the mold spores into the home.
Molds require two factors to grow indoors:
Moisture! This comes from condensation, leaks in pipes or foundations, or any ongoing source of water.
A Food Source: Somewhere to grow that provides required nutrients.
Molds particularly like to grow on wallboard, damp wood, fabrics, leather, and paper products. They can also grow on concrete or the dirt on windows or window frames. Food products, particularly vegetables, fruits, and breads provide a good place, also. It spreads by producing spores that can become airborne when disturbed directly or by air currents. These spores end up on surfaces where they grow.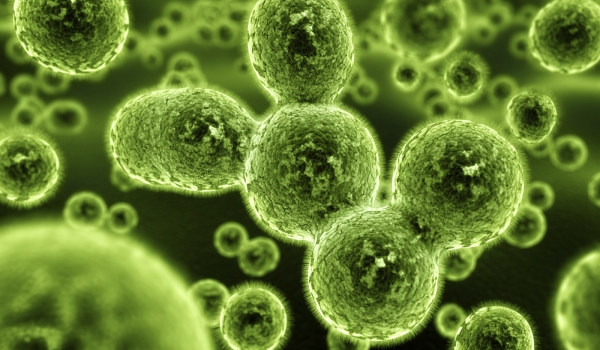 HOW TO STOP MOLD GROWTH ON WALLS
Prepare the affected walls with the usual white, black or bluish patches of mold on the walls. If it has spread to adjacent areas, such as the carpet or other items, remove these from the walls and salvage whatever you can.
Scrub as hard as you can. Use a mixture of one part bleach and three parts water and combine it with some hard scrubbing using a heavy-duty sponge or scrub brush. Let the solution soak in for a few minutes. In even worse cases, you may need to use this bleach mixture with a formulated mold remover. Make sure to wear rubber gloves and a respirator mask for protection and turn on the ventilation fan.
Dry the walls completely.
Effects of Mold in the Home
Everyone is exposed to mold spores, but they affect each person differently. Those with allergies can suffer effects year-round. These spores can trigger reactions like allergic rhinitis or asthma. They can produce volatile organic compounds, or VOC's. Besides the unappealing look and smell, mold can trigger allergic reactions such as respiratory irritation, watery eyes, coughing, and headaches. Coughing, wheezing, runny nose or irritated eyes and throat are all signs of a mold allergy. These can also trigger an asthma attack, with symptoms like wheezing, coughing and shortness of breath. Some strains may also be toxic! This is why we need to address an issue promptly. If you're wondering how to get rid of mold, you've come to the right place!